Low-Wage Fed Contractor Back-Pay Bill Draws Senate Support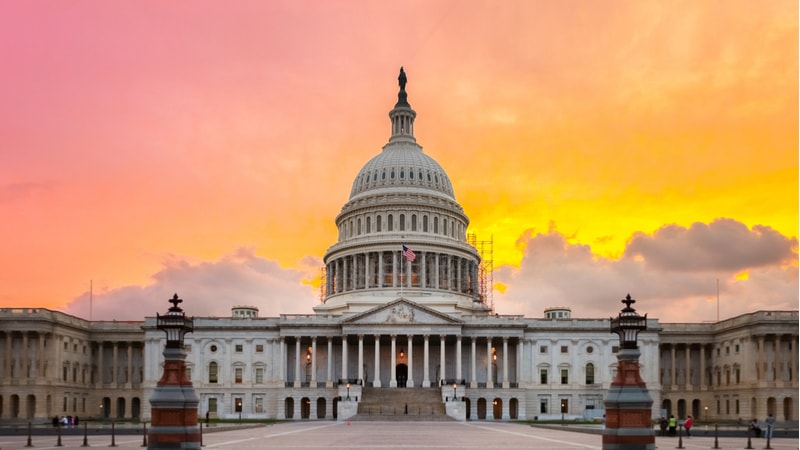 A group of 23 Democratic and independent senators have announced their support for the Fair Compensation for Low-Wage Contractor Employees Act, which was introduced Jan. 16 and would provide back pay up to $600 per paycheck for Federal contractors who were furloughed or had their hours reduced due to the partial government shutdown. The bill is specifically targeting low-wage Federal contractor employees, such as janitorial, food, and security services workers.
Legislators supporting the bill include Sens. Edward J. Markey, D-Mass., Amy Klobuchar, D-Minn., Elizabeth Warren, D-Mass., Maggie Hassan, D-N.H., Doug Jones, D-Ala., Kamala Harris, D-Calif., Tom Udall, D-N.M., Tammy Duckworth, D-Ill., Angus King, I-Maine, Mazie K. Hirono, D-Hawaii, and Martin Heinrich, D-N.M.
"Just like federal employees, federal contractors work hard to keep our government running," said Sen. Tim Kaine, D-Va. "So many of these workers live paycheck-to-paycheck and this painful shutdown has meant that many of them can't afford to pay their bills. This legislation is an effort to ensure that these contractors who have been denied pay during a shutdown they had no role in causing receive the pay they deserve."
In a statement, the senators supporting the bill explained that the legislation would:
"Ensure federal contractors get reimbursed for providing back pay, up to 200% of the Federal poverty level for a family of four.
Cover employees employed under the Davis-Bacon Act (which governs Federally-funded construction projects) and the Service Contract Act (which governs federal service contracts).
Provide accountability in the equitable adjustment process by including ways to protect taxpayer funds: Contractors would submit evidence of costs for review and approval by the agency's contracting officer. Contractors are already required to keep records of employee pay practices, so this doesn't create a new obligation for those contractors."
"This bill is about helping a group of people who are often invisible–people who work in the cafeterias, who clean offices after everyone else goes home, security guards who keep our buildings safe overnight," Sen. Tina Smith, D-Minn., said. "These low- and mid-wage federal contract workers have had to go without pay for weeks now, and in past shutdowns, haven't received back pay. That's wrong and that's what my bill is trying to fix."