Featured
Federal Judge Rules Huawei Federal Ban Constitutional
A Federal judge ruled Feb. 18 that Congress has the authority to ban Federal agencies and contractors from doing business with Chinese communications equipment maker Huawei.
IC Prioritizing Cloud Strategy for 2020

The Intelligence Community (IC) will be moving towards a Commercial Cloud Enterprise (C2E) strategy and a Hybrid Compute Initiative (HCI), IC CIO John Sherman said today.

U.S. Navy Cyber Warfare Development Group Opens Cyber Foundry

The U.S. Navy Cyber Warfare Development Group (NCWDG) announced the opening of the Cyber Foundry at Fort Meade, Md., on Feb. 18.

Get Ready for the Passwordless Future

Most of us have a standard list of go-to passwords for various logins and websites – each fluctuating slightly with upper or lowercase letters, extra numbers, symbols and punctuation. Some of us keep them scribbled on a notepad, while others click "remember me" when logging onto sites, to speed up the process and relieve the stress of remembering them time and time again.
Recent News
NIST to Release Supplemental Privacy Frameworks

The National Institute of Standards and Technology (NIST) Director Walter Copan announced Feb. 19 that just one month after the version 1.0 release of the agency's privacy framework, NIST is already working on a privacy guide for small- and medium-sized businesses.

Panelists Discuss AI in the Criminal Justice System

The use of artificial intelligence (AI) and predictive analytics in the criminal justice system is the latest attempt to make sentencing decisions more accurately and reduce recidivism.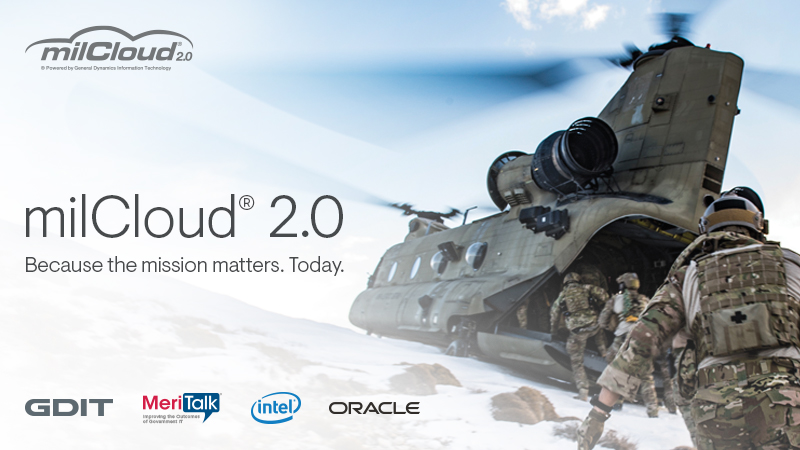 milCloud® 2.0 Because the mission matters. Today.
As the Department of Defense continues to emphasize cloud adoption, milCloud® 2.0 offers agencies a way to accelerate cloud migration while continuing to evolve service offerings and capabilities.