Featured
MeriTalk Interview: Six-Year Trek to All-Cloud Nears Finish Line at ATF
Enduring success in the drive to foundational improvements in IT systems and infrastructure seldom comes fast, cheap, or easy – or without plenty of lessons to share for the next agency in line that is driving toward similar goals.
CISA, NSA Issue Guidance to Properly Configure PowerShell

The Cybersecurity and Infrastructure Security Agency (CISA) and the National Security Agency (NSA), along with international partners, published guidance last week for cyber defenders that advises them to not remove PowerShell – Microsoft's built-in command-line tool with Windows – but to properly configure it.

DoD Cyber Leaders Shooting for May 2023 CMMC Contracts Debut

Cybersecurity leaders from the Defense Department (DoD) are providing some more clarity on the timeline for implementation of the Cybersecurity Maturity Model Certification (CMMC) program, and said they expect CMMC requirements could begin appearing in solicitations for government contracts as early as May 2023.

Air Force Continuing Work on 'Revolutionary' Zero Trust Effort

The U.S. Air Force AFNet Sustainment and Operations Branch – in collaboration with the Air Combat Command (ACC) Directorate of Cyberspace and Information Dominance and the Platform One team– is driving toward developing a modern software-based perimeter that will deliver zero trust capabilities to applications across the service branch, an Air Force official said.
Recent News
The Evolution of Government Tech Procurement Under CMMC 2.0

By: Kyle Dimitt, Principal Engineer, Compliance Research at LogRhythm Supply chain attacks have been on the rise across the globe, as we saw with targeted attacks against SolarWinds and Kaseya. The spike has created a large risk in the Federal government since industry supply chains don't necessarily have to adhere to a set level of […]

Senate Bill Aims to Protect Citizens' Data from Hostile Governments

Bipartisan legislation introduced in the Senate on June 23 aims to create new rules for bulk exports of U.S. citizens' personal data that would help protect that data from use by hostile foreign governments.

FCC Broadband Data Task Force Announces Access to Collection System

The Federal Communications Commission (FCC) Broadband Data Task Force announced that fixed and mobile broadband providers in the Broadband Data Collection (BDC) may obtain early access to certain portions of the system to enter identifiable information in advance of the broadband availability data filing window on June 30.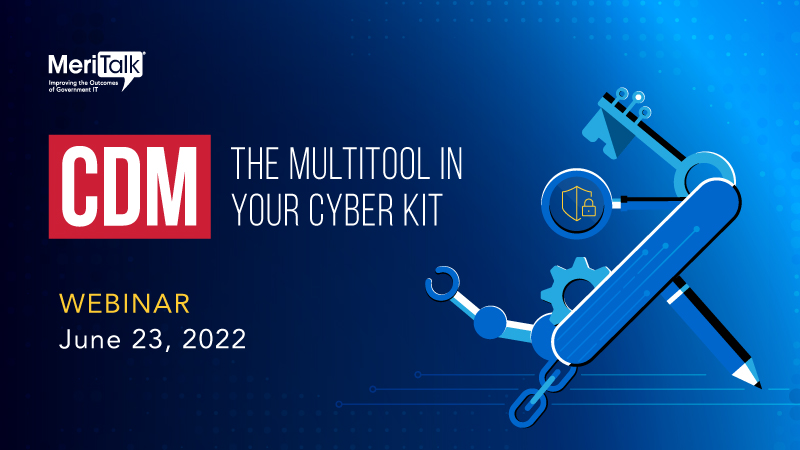 CDM: The Multitool in Your Cyber Kit
Join us for the "CDM: The Multitool in Your Cyber Kit," a complimentary webinar on June 23 at 1:30 p.m. EDT, where we'll discuss MeriTalk's research findings, including how Federal agencies can leverage the CDM Program.