Featured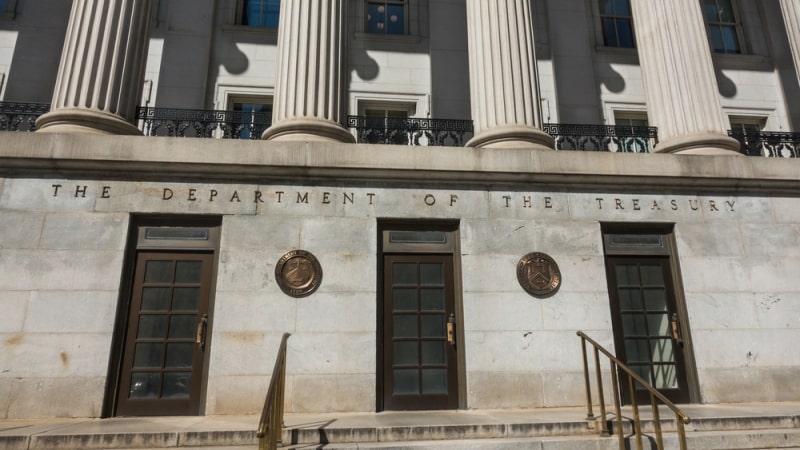 GAO Prods Treasury to Better Track Financial Sector Cyber Risk Mitigation
The Government Accountability Office (GAO) is recommending that the Treasury Department take steps – in coordination with the Department of Homeland Security and others – to better track and prioritize cyber risk mitigation efforts across the financial services sector.
DoJ Indicts Iranian Nationals for Cyber Intrusions   

In a coordinated effort across three district courts, the Department of Justice unsealed indictments this week in three separate cases against Iran-based individuals all alleged to have committed cyber intrusions on U.S.-based networks.

CBP Launches new Biometric Entry/Exit Information Website

The U.S. Customs and Border Patrol (CBP) Office of Field Operations has launched its new biometrics entry/exit website to provide a communications channel for promoting facial recognition comparison technology and biometric information.

Officials Highlight Successful milCloud 2.0 Use, Migration Cases

Three officials with milCloud 2.0 highlighted a range of successful customer use and migration cases to the cloud service at the first-ever milCloud 2.0 Virtual Bootcamp Event on September 10, organized by General Dynamics Information Technology (GDIT) and MeriTalk. Powered by GDIT, milCloud 2.0 connects cloud service offerings to Department of Defense (DoD) networks, and provides […]
Recent News
AI Commission Pushes U.S. Digital Services Academy Recommendation

Members of the congressionally-mandated National Security Commission on Artificial Intelligence (NSCAI) told a House panel on Sept. 17 that "bolder action" is necessary to bring sufficient digital talent into the government, and recommended the creation of a United States Digital Services Academy to meet that need.

State Sees Little Disruption in Meeting Q3 PMA Goals

Despite the disruption caused by the COVID-19 pandemic, the Department of State has managed to meet or be on track for the majority of its Q3 FY2020 goals set in its Agency Priority Goal Action Plan for IT Modernization as part of the President's Management Agenda (PMA).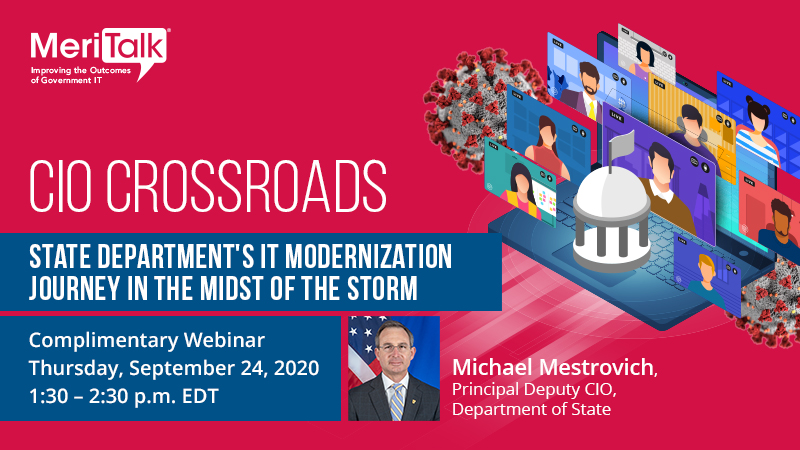 Tune in on Thursday, September 24 at 1:30 p.m. EDT for a complimentary webinar to hear Principal Deputy CIO Michael Mestrovich detail the State Department's accelerated IT modernization journey in the midst of the COVID-19 storm.