Featured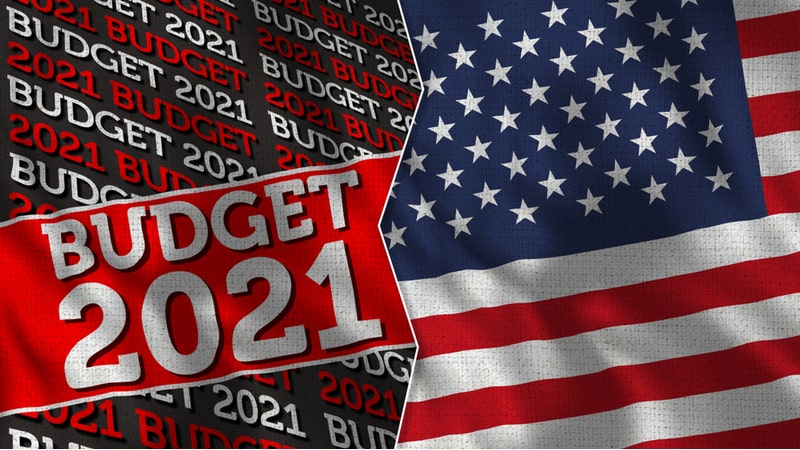 House Relief Bill Offers $2B to Upgrade State UI Systems; Vote Seen Late Friday
The House version of the American Rescue Act - born from President Biden's $1.9 trillion COVID-19 relief proposal unveiled in January - now features a provision that would provide $2 billion for the Department of Labor (DoL) to use to help states upgrade their unemployment insurance (UI) systems.
Experts Call for Increased Cyber Info Sharing in Wake of SolarWinds Breach

The House Homeland Security and Oversight and Reform committees held a joint public hearing today to discuss the Russia-based hack of government and private sector networks via SolarWinds Orion products. During the hearing, both the private sector witnesses and members of Congress called for better cybersecurity practices, legislation, and increased information sharing.

NSA Issues Zero Trust Guidance

The National Security Agency (NSA) has released Zero Trust security model guidance for organizations to boost security of sensitive data, systems, and services.

FCC Establishes Federally Funded Broadband Discount Program

The Federal Communications Commission has voted to formally adopt a Report and Order that establishes the Emergency Broadband Benefit Program. The program uses $3.2 billion in Federal funding to provide qualifying households discounts on their internet service bills and an opportunity to receive a discount on a computer or tablet.
Recent News
Fed Leaders Want Culture Change to Allow Telework Beyond the Pandemic

Federal leaders agreed during a Feb. 25 virtual conference organized by GovExec that the Federal government needs to change its mindset and culture to allow for more telework in the future, even after the COVID-19 pandemic.

Senate Bill Eyes $15 Billion in Grants for Rural Broadband Buildouts

Sens. Susan Collins, R-Maine, and Jacky Rosen, D-Nev., are introducing legislation that will provide up to $15 billion in matching grants to increase access to broadband services in areas of the United States that are unserved by broadband meeting the Federal Communications Commission (FCC) minimum definition of that service.

Cyber Diplomacy Act Reintroduced in the House

The bipartisan Cyber Diplomacy Act was reintroduced in the house this week. The legislation, cosponsored by Reps. Jim Langevin, D-R.I., Michael McCaul, R-Texas, Gregory Meeks, D-N.Y., and Mike Gallagher, R-Wis., Adam Kinzinger, R-Ill., and Bill Keating, D-Mass., will require the State Department to open the Bureau of International Cyberspace Policy.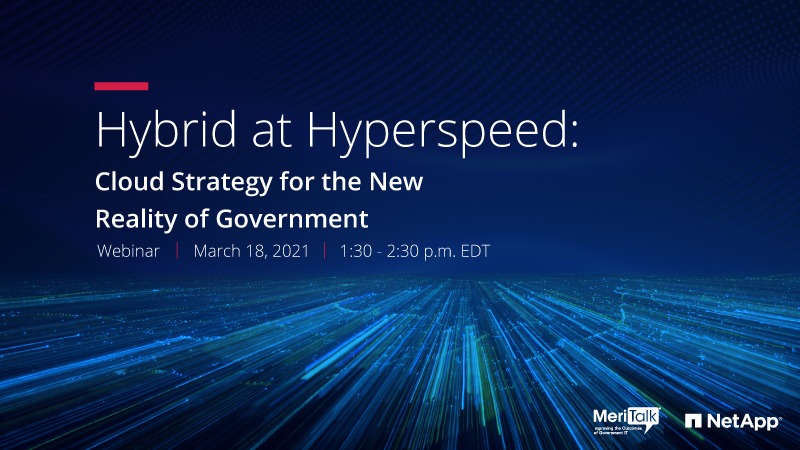 The Coronavirus pandemic has driven government agencies to adopt hybrid cloud environments unlike ever before. Taking this into consideration, how can this technology be used to build a strategic foundation for long term success? In Hybrid at Hyperspeed: Cloud Strategy for the New Reality of Government, MeriTalk surveyed 300 Federal, state, and local IT leaders to explore the challenges and opportunities of hybrid cloud environments under these circumstances.