The Department of Homeland Security (DHS) Advisory Council is calling on the agency to invest in technology that supports remote work, according to a new report by the panel's workforce subcommittee.
The council said DHS's post-pandemic shift to telework has helped it compete for staff with the private sector. In light of that, the panel suggested that DHS double down on supporting flexible work arrangements and prioritizing how its workforce can harness new technologies like generative AI.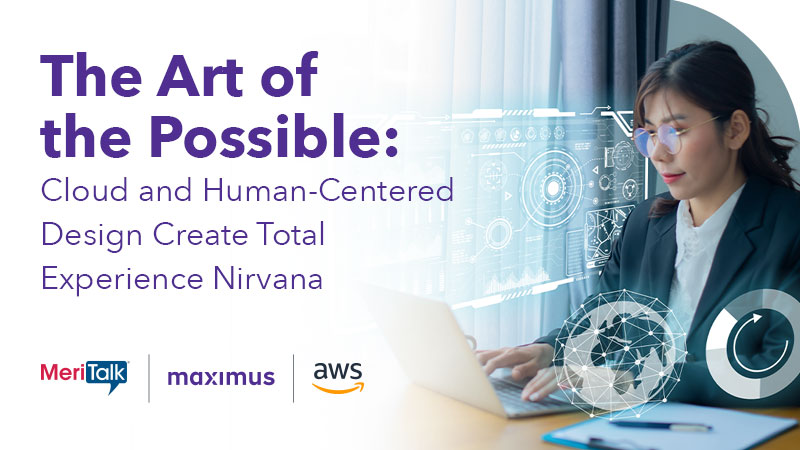 "Remote and hybrid work are likely to remain part of the post-pandemic work landscape and policies must support this reality," the report reads. "To adapt to this evolving landscape, the Department must assess the current work environment and ensure the workplace model is adaptable and ready to meet future challenges. Successfully meeting the challenges of the future of work will require the Department's actions to be both mission and worker centered."
The advisors found that implementing technological advances made during the pandemic, while continuing to enhance cybersecurity, can help strengthen the DHS workforce.
"Technology has the potential to improve the experience of all DHS employees, if it is properly harnessed, resourced, and integrated throughout the department employees," the report reads. "As the department marks its twentieth year, there are now opportunities to learn from the past two decades, build off those successes, while also learning from that past, particularly the lessons born of the pandemic."
The workforce subcommittee noted that the pandemic strengthened DHS's ability to recruit and retain a more demographically diverse workforce not constrained by having to be in a particular labor market or needing to commute unnecessarily to a physical office daily. In turn, DHS can now more readily compete with the private sector for top talent necessary to meet the innovation demands of the next two decades and beyond, the report says.
The report also found that there is a greater need for flexible work environments, and to improve facilities to accommodate new trends towards remote and hybrid work.
One recommendation that the workforce subcommittee made is to resource technology to support flexible work arrangements.
"Applicants are more likely to apply for roles with telework/remote flexibility," the committee wrote. "Relatedly, the department is seeing employees moving to jobs with more flexibility, inside or outside the department. Thus, it behooves DHS to resource technology sufficiently to capitalize further on the workforce gains made during the pandemic."
Another recommendation includes strengthening the department's ability to adopt and use technology – like AI – more extensively and cohesively.
"Invest greater resources to improve DHS's ability to adopt newer technologies and support greater nimbleness with existing ones," the report recommends. "This means providing the sort of holistic support that permits DHS employees to function in their core jobs using technology as a mission-enhancing tool, as opposed to a mission-frustrating one."
Finally, the advisors recommended that DHS place a greater focus on reducing cultural hurdles to adopting and embracing technological innovation.
"DHS HQ must continue to lead on building trust, credibility, and relationships across the department to build a culture that not only embraces innovation but does so from an enterprise-wide perspective," the council wrote. "Agencies must be incentivized to collaborate across silos and disincentive to fall back on past, provincial tendencies."
Read More About