Officials from academia and the private sectors told senators last week that the United States needs to speed its efforts to develop advanced technologies – including artificial intelligence (AI), quantum information science (QIS), and distributed ledger tech (DLT) – to stay ahead of rapid development in those areas by China.
Those urgings came at a Sept. 29 hearing of the Senate Commerce, Science, and Transportation Committee hearing billed as a discussion on ways to secure U.S. leadership in emerging compute technologies, and highlighting the inclusion of those and other advanced tech areas in the CHIPS and Science Act approved by Congress earlier this year.
To retain – or regain – U.S. leadership in those advanced technology areas, the Federal government needs to continuously invest in opportunities for collaboration across the nation – and in some cases, outside of it – and promote a more diverse workforce to meet the growing demand, the witnesses said.
International Competition
The race for America to win the technology challenge against foreign adversaries – particularly China – is a well-known and growing concern in the Federal government.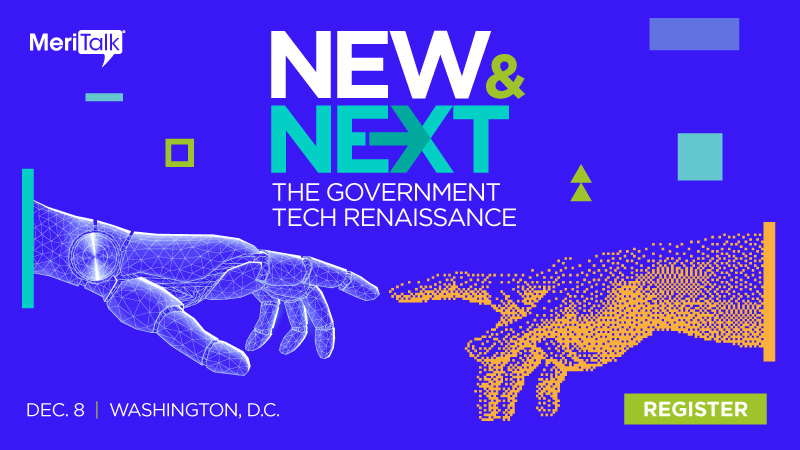 "As many experts have highlighted, U.S. research investment has fallen woefully behind our adversaries in areas that are critical to our national security," said William Breckenridge, the director of high performance computing at the High Performance Computing Collaboratory within Mississippi State University.
"According to the TOP500 supercomputing site's list, in 2012 the U.S. was home to more than 50 percent of the world's 500 fastest computers, while China had less than 14 percent," he said. "Today, the U.S. is home to only 23 percent of the world's 500 fastest computers, while China has increased their share to over 45 percent."
Breckenridge testified that QIS could help the U.S. solve complex problems in cybersecurity and be useful in detecting and defeating cyberattacks. To keep advancing the technology's potential, he recommends continuing investments – including through the CHIPS and Science Act – "to mitigate being out passed by adversary nations whose primary goal is to relegate the U.S. to a second-tier technology nation."
Jack Clark, the co-founder of Anthropic – an AI research and safety company based in California – echoed these concerns in his testimony. He urged senators to ensure that the technology hubs they plan to scatter across the country through the CHIPS and Science Act are well equipped and easily accessible for researchers to quickly test AI applications.
"AI is a competitive technology, and China already rivals the U.S. in AI R&D," Clark said. The U.S. still leads against China in areas like AI research, but, he said, that gap is closing.
"The U.S. should fully deliver the CHIPS and Science Act and make further investments in the measurement and monitoring of AI both here and abroad," Clark testified, "We need to know if we're in the lead, and if not, who is?"
When asked about the fruits of losing the tech race against China, Breckenridge said, "[It] has huge downsides from a national security standpoint to being able to advance technology," he said.  Failing to win that competition, he said, is "just not an option for us."
Value of Collaboration
All six hearing witnesses recommended that the government partner not only with businesses, but also with research institutions in the tech race. And these partnerships, they urged, must go beyond Silicon Valley.
Steve Lupien, director the Center for Blockchain and Digital Initiatives at the University of Wyoming's College of Business, thanked the senators for approving the CHIPS and Science Act and including DLT tech within the bill.
"The U.S. government has just begun to fund research projects in this space, and I encourage you to explore opportunities to partner with universities more in discovering how digital assets can bring about financial and business leadership as well as public good," Lupien said. "Please consider the role of rural universities in this space. We are often out in front."
Henry Jones, director of Research Development and Scientific Entrepreneurship at the University of Southern Mississippi, was especially keen about the section of the CHIPS and Science Act that increased funding for Established Program to Stimulate Competitive Research (EPSCoR) states – like Mississippi.
Doing this, he said, will support continued geographic and economic diversity.
"From the start of my career, I have seen what academia, government, and industry can do together," he said. "Unexpected innovations come from unconventional connections. The latest research on innovation is finding that cross-pollination of ideas from very different fields is how great leaps forward take place."
Building a Diverse Workforce
The influx effort in advanced tech, the witnesses said, will create a workforce with thousands of jobs that need to be filled. However, some universities are already struggling to find enough educators to meet the growing passions for AI, QIS, or DLT.
Nancy Allbritton, who is Frank & Julie Jungers Dean of Engineering at University of Washington's College of Engineering, said the school is forced to turn away passionate students every year because they don't have the staff they need to educate all of them.
Long-term investment in education – and patience – she said, is what America needs to equip the workforce to win the technology race against China.
"One of the things we need is long-term, stable investment, and building the number of educators we have, and the diversity of educators that work with our students," Allbritton continued, "I think it's having staying power and being willing to invest over time so you can reap the rewards."
While Allbritton advocated for adding more minorities to the field to diversify the workforce, all six witnesses recognized the advantages of outsourcing talent in allied nations.
Bob Sutor, vice president of Corporate Development at ColdQuanta said, "It comes down to talent and it comes down to skills."
"We have to ensure one way or another either we can train the people we have, or we can get them," Sutor said. "I do think we have opportunities to look beyond our borders to get the talent we need to evolve this the way must."
If the U.S. wants to stay ahead of the global competition, it needs a diverse and well-trained workforce in the fields of emerging technology.
"We have no monopoly on intelligence and drive and the inherent desire to be successful and change the world," Jones said. "That is an enormous competitive advantage for us."
"[They are] just as wholeheartedly in favor of a strong America as those of us who are born here," he said.
Read More About