As the nation prepares to roll into colder weather months amid a still-uncertain picture for the coronavirus, the Federal government has a message for all employees: take a half day off on us, and get a COVID-19 booster shot.
Since the Sept. 1 rollout of the updated bivalent version of the COVID-19 booster, the Biden administration has scrambled to get Americans vaccinated ahead of what is expected to be another seasonal wave of sickness caused by the virus.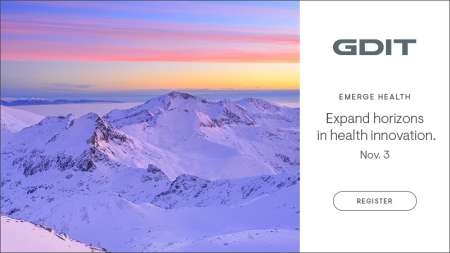 As of Oct. 6, the Office of Personnel Management (OPM) is offering Federal employees paid time off to take themselves and their family members to get what for many will be the fourth jab of coronavirus vaccine (in addition to the initial vaccination shots, plus a subsequent booster.)
"Given the potential for infections to increase in the fall and winter, it is critical that Americans get a new, updated COVID-19 vaccine to stay protected," OPM wrote. "The Biden Administration launched a comprehensive effort to make sure that these updated vaccines are free, widely available, and easy to access for all Americans. Over 90 percent of Americans have at least one location with these new vaccines available within five miles of their home."
To "promote the safety of the Federal workforce and the public they serve," OPM is requiring agency leadership to grant up to four hours of administrative leave for their employees to get the new bivalent booster that will fight against the wave of the Omicron subvariants expected this winter.
Additionally, OPM said that Federal agencies must authorize two days of paid leave for employees who experience adverse reactions after receiving their vaccination.
OPM's recent announcement follows the same administrative leave guidelines as the first COVID-19 booster, but comes at a time when the president is urging all eligible Americans to get vaccinated against the deadly disease.
According to recent Centers for Disease Control and Prevention data, only four percent of people 12 years and older have opted in to receive the shot.
"The Administration's plan to manage COVID-19 this fall focuses on making sure that Americans continue to have easy and equitable access to lifesaving tools, particularly the updated COVID-19 vaccines, and encouraging Americans to use them," the White House wrote. "Its success relies on all Americans – state and local leaders, health care providers, employers, educators, community and faith-based organizations, and individuals – doing their part and taking commonsense actions to protect themselves, their loved ones, and their communities."
Read More About