Department of Defense (DoD) and public sector experts agree that in order to better leverage cloud for the warfighter, it is vital for organizations to be smart about their cloud migrations and focus on specific service offerings, as opposed to racing to move everything to the cloud.
During GDIT Emerge: Defense Cloud on June 23, Darren Pulsipher, chief solution architect at Intel Public Sector, emphasized that the best way for the DoD and other agencies to leverage cloud is to understand where it can be leveraged.
"I'm seeing too many organizations say we're just moving everything to the cloud – that is the wrong answer," Pulsipher said. "We need to be smart about it. We need to be able to determine which clouds are best for what types of workloads and what capabilities they provide. And that's where we should be focusing … be smart about your cloud migrations."
Travis Methvin, deputy director for business, strategy, and resources PEO Digital at the U.S. Navy, agreed with Pulsipher and said agencies need to focus on "application design" and delivery when it comes to cloud, and to "stop treating cloud like an arms race."
"I think we really have to stop treating it like it's an arms race about what cloud or who's cloud or what it is, but it's really about that service offering and how we decompose that service offering to support application and capability delivery to the warfighters, versus treating it like I have to have my own cloud or I have to have this specific service," Methvin said during the event. "It really does become part of an arms race to say like who got there first and who's got their own cloud that really is complicating some things for us today."
As far as migrating to the cloud quickly, Sharon Woods, executive director of the Cloud Computing Program Office at the Defense Information Systems Agency (DISA), encouraged agencies to start testing out different cloud vendors as soon as possible.
"I think in terms of one of the elements in order to really effectively and quickly adopt cloud is to go do it," Woods said. "I think that it actually is very simple to go test out different capabilities."
This past year has brought on a "renaissance" of realizing the importance of cloud, according to Todd Wieser, CTO for the Air Force Special Operations Command. To succeed, Wieser encouraged agencies to continuously innovate and compute at the edge.
"Technology of the edge is a continually evolving and demanding thing," Wieser said. "And what we've seen within the last year as cloud has advanced, and where we've seen with the pandemic, is that this need to look at global connectivity, to be able to adjust quickly …  is more important than ever."
Going forward, Wieser said DoD will need to have the ability to expand with the cloud, network rapidly, and continually adjust.
Gilliland Points to Cloud Evolution
Opening the June 23 conference, GDIT President Amy Gilliland talked about current mission drivers and inflection points for cloud adoption by the military, and how GDIT helps its defense customers hasten the pace of adoption and optimize technology benefits for warfighters.
"With technology evolving at rates never before imagined, the past year has shown us that this is cloud's moment as we look to flexible, scalable, secure access to data in an increasingly dispersed world," Gilliland said. "Our ability to evolve enterprise cloud solutions is gated only by the limits of our imagination."
Gilliland covered the rich history of innovation at General Dynamics for cutting-edge military applications, and said GDIT's extensive work with defense customers gives it deep mission knowledge that the company is using to "develop – and continually evolve – solutions that offer flexibility, choice, and the latest technology advancements to support the mission at home and abroad."
"We achieve real power and advantage for the warfighter when we bring all that technology has to offer – not just today – but as it evolves," Gillibrand said. "This requires collaborations with commercial technology firms – big and small – that enable us to more fully leverage critical cloud technology and integrate its capabilities at speed and scale across the DoD enterprise to advance its IT modernization mandate."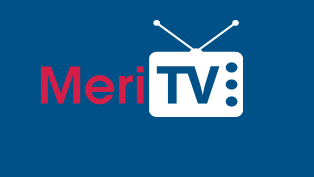 "The time is now to accelerate enterprise cloud adoption to realize DoD's Cloud Strategy with greater scalability, resiliency, transparency, and security," Gilliland urged. "Continued acceleration of adoption also eliminates the need to manage myriad, disjointed systems that threaten our national security and our competitive advantage."
"Fortunately, proven enterprise cloud solutions are available today. These DoD solutions – milCloud 2.0 and Defense Enterprise Office Solution – or DEOS – contracts are the only common cloud platforms able to support DoD's priority initiatives today," Gilliland said.
Read More About