Sen. Ron Wyden, D-Ore., plans to update and reintroduce his Algorithmic Accountability Act, a bill that is designed to fight AI bias, and that would require tech companies to audit their AI systems for discrimination.
A spokesperson for Sen. Wyden confirmed to MeriTalk this week that the senator is planning to reintroduce the act this year and while Wyden does not have a specific date yet, he plans to do so "in the coming months."
Sen. Wyden initially introduced the bill in 2019 with Sen. Cory Booker, D-N.J., and Rep. Yvette D. Clarke, D-N.Y., introduced the same measure in the House. Neither bill progressed past the committee level.
"Computers are increasingly involved in the most important decisions affecting Americans' lives – whether or not someone can buy a home, get a job or even go to jail. But instead of eliminating bias, too often these algorithms depend on biased assumptions or data that can actually reinforce discrimination against women and people of color," Wyden said in a press release at the time. "Our bill requires companies to study the algorithms they use, identify bias in these systems and fix any discrimination or bias they find."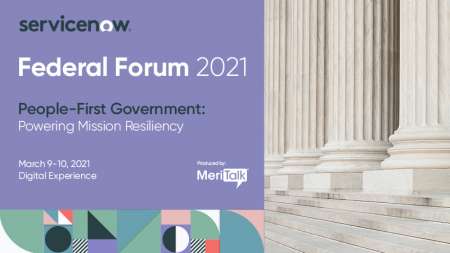 "Algorithms shouldn't have an exemption from our anti-discrimination laws. Our bill recognizes that algorithms have authors, and without diligent oversight, they can reflect the biases of those behind the keyboard," Clarke added in 2019. "By requiring large companies to not turn a blind eye towards unintended impacts of their automated systems, the Algorithmic Accountability Act ensures 21st Century technologies are tools of empowerment, rather than marginalization, while also bolstering the security and privacy of all consumers."
President Biden's initial economic recovery plan included a $9 billion increase to the Technology Modernization Fund (TMF), along with a host of other funding measures to upgrade Federal government technology and improve IT security. Although the TMF funding was eventually cut from the $1.9 trillion relief bill due to opposition in the Senate, it showed promise that the Biden administration may prioritize IT modernization.
With a Democrat-led Congress and White House, Sen. Wyden's bill may receive a different outcome once it's reintroduced in the coming months.
Read More About