After more than eight years of trying, Russia has yet to realize its strategic cyber war-fighting goals in Ukraine, a top Ukrainian government technology official said on Oct. 19 at Mandiant's Worldwide Information Security Exchange event in Washington.
That was one of the top takeaways from an address by Viktor Zhora – the Ukrainian Deputy Chairman and Chief Digital Transformation Officer at the State Service of Special Communication and Information Protection.
The official detailed how Ukraine has become resilient against Russia's cyber warfighting tactics by, among other steps, preparing the workforce for cyber aggression and improving cooperation between partners.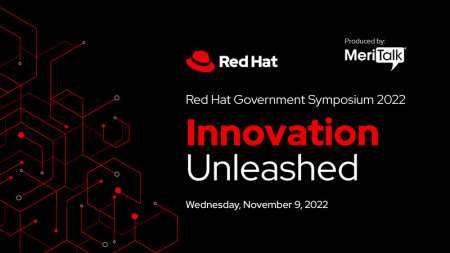 The cyber fight in Ukraine, Zhora reminded, stretches back to 2014 when Russia invaded the Crimea region of Ukraine, and pro-Russia rebels seized portions of eastern Ukrainian provinces. That hot war led to a series of disruptive cyberattacks on Ukraine in 2017, which Zhora said gave the country impetus to start building more robust cybersecurity.
"Ukraine was able to gather with our partners and build a really serious cybersecurity capacity, was able to prepare [the] workforce for countering of cyber aggression and improve cooperation between agencies and our international partners," he said.
While the Ukrainian government had observed a 10 percent increase in attacks in cyberspace spanning over most of the past eight years, the volume of cyber assaults skyrocketed with Russia's full-scale military invasion in February of this year.
Those attacks have targeted the public and financial sector, media, telecommunications, and critical infrastructure like the energy grid, but thus far, Zhora said, they have not impacted the overall coordination of Ukraine's efforts to defend against the Russian invasion.
"We worked on strengthening our capacities to counter these attacks. We were much more prepared in the beginning of 2022 instead of 2014. We took a lot of lessons from cyber aggression for the last eight years," Zhora said. "That is one of the reasons why the adversary hasn't reached its strategic goals in the cyber war against Ukraine."
The official pointed to public and private collaboration being a major key to success during the ongoing cyber war, Zhora said, with key ingredients including the ability to quickly share information and to coordinate international partnerships.
"Cybersecurity is not only about people, process, and technology, it's mostly about cooperation and collaboration," Zhora said. "[It] can improve incident response and time of reaction, and even prediction [and] prevention of cyberattacks." He reiterated that Russia hasn't reached its strategic cyber goals, in part because the country is busy defending its own IT infrastructure against Ukraine's offensive efforts.
Zhora said he is hopeful the war will be over in a year, saying "we don't have days off from the beginning of the war."
But, he added, the war had made it easier to "understand the importance of what we do everyday when we are able to quickly identify the threat and effectively combat the cyberattack, or when we have some successes of quick incident response and finding that the services were not interrupted, and data wasn't stolen or wasn't deleted."
Read More About