2015 FITARA Forum: Behind the Scorecard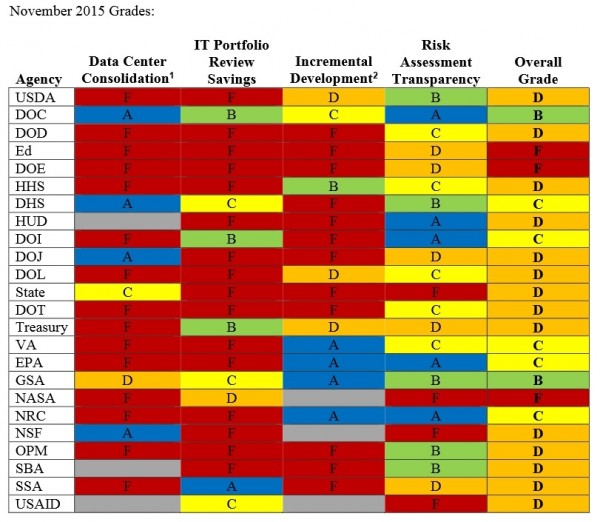 On Nov. 4, 2015, the House Oversight and Government Reform Committee released a scorecard assigning letter grades to Federal agencies on their implementation of FITARA.  One letter absent across the board was the letter A–in fact, the bulk of agencies received Ds and only two received Bs.
What's the story behind the grades: Are agencies at a loss in trying to meet their goals, or do they just need more time to fully implement their plans? With just a few weeks until final implementation plans are due and a number of factors at play, where should agencies' priorities fall and what does success look like?