First TMF Funding Disbursed; Remaining Funds Won't Disappear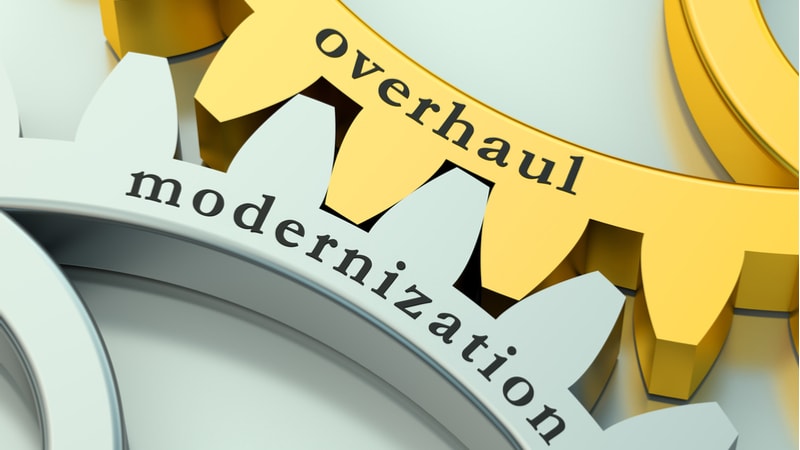 Members of the Technology Modernization Fund (TMF) board and the fund's executive director today provided a wide range of TMF updates regarding funding and coordination with lawmakers, on the same day that House and Senate conferees met to reconcile differences in appropriations bills that will ultimately decide the fund's spending power for FY 2019.
The TMF officials discussed those topics as part of a panel discussion organized by the Association for Federal Information Resources Management, and indicated that as the final funding hour for the next fiscal year draws near, it's not all doom and gloom. Here's why.
When the Clock Strikes Midnight
TMF's funding approved by Congress for FY 2018 won't be disappearing. The end of this month marks the end of the Federal government's fiscal year, but it won't spell the end for the $55 million remaining in FY 2018 TMF funding, out of the $100 million total appropriated by Congress last year.
"It doesn't turn into a pumpkin on September 30," joked TMF Executive Director Elizabeth Cain today.
She said Wednesday that roughly a dozen projects remained in the TMF pipeline, adding that awards could be coming soon, without committing to a date.
It appears that the TMF board will have more time to find projects deemed worthy, as the current funding is not subject to a "use-it-or-lose-it" policy by the end of FY 2018.
For Those Who've Already Made the Cut
The check is in the mail. Cain relayed her excitement that–over roughly the past month and half–the first disbursements of TMF funding have gone out to the Departments of Agriculture, Housing and Urban Development, and Energy.
"We effected the first transfers to all three of the awarded agencies, so they've gotten their first incremental funding amount. It's in their account and they're on their acquisition right now to get started on their projects," Cain said.
This doesn't mean that the three agencies now have all $45 million in total awards lining their pockets. HUD received an initial $5 million transfer, DoE roughly $2.26 million, and USDA $4 million.
TMF disbursements, as the board's representatives and award winners have explained, are part of a benchmarked process in which agencies will have to demonstrate progress against established milestones for their projects before more funding is doled out.
What They're Telling Congress
We've got one message. Given calls from the Senate for more transparency over the TMF process before they decide to fund the TMF next year, the panelists explained that they're presenting a unified front, with Federal CIO Suzette Kent as the sole point of contact.
"I think it's always important to communicate with one voice to the Congress," said Alan Thomas, commissioner of the General Service Administration's Federal Acquisition Service and a TMF board member. "From a board perspective, individual members have not been running off and talking to Congress. Suzette's the point person. She's the chair of the board. She's a great leader, and a good communicator, and she's been the conduit to work with the Congress."
He suggested that the board isn't pulling any punches, and that Kent is open to relaying any information Congress needs to make its decision.
"In terms of Suzette's comms with the Hill, I think she's gone up and told them just about anything they want to know about the fund and how it's operating," Thomas said.
While the board says it remains transparent about the process, Thomas pushed back against suggestions that Congress should be seeing the fund demonstrating tangible returns at this early stage.
"It's just a tad premature to talk about ROI [return on investment]," he said. "I think those kind of metrics like ROI, you start to see over the next 12 months. Let's see how those projects perform."