The White House's Office of the National Cyber Director (ONCD) is calling on stakeholders across the tech industry to provide their insight and expertise on the agency's strategy to address the severe shortages in cyber workforce, training, and education.
The Oct. 3 request for information (RFI) builds off the momentum from the White House Cyber Workforce and Education Summit in July, where leaders from government, industry, non-profits, and academia convened to address the gap in America's cyber workforce.
"Our Nation continues to face a significant shortfall in cyber talent, with estimates of approximately 700,000 open positions," Camille Stewart Gloster, deputy National Cyber Director for Technology and Ecosystem Security, wrote in a recent White House blog.
"While the cyber workforce deficit constitutes a near and long-term threat to our national and economic security, it also represents a significant opportunity to employ a more diverse and inclusive workforce," she said.
To inform the development of their strategy, the ONCD is seeking impactful recommendations as to how the Federal government can "lead, assist, or encourage other key stakeholders" to advance progress in three topic areas:
Cyber workforce;
Diversity, equity, inclusion, and accessibility; and
Training, education, and awareness.
The ONCD is stressing the importance of attracting and growing a diverse cyber talent pool, improving career development, identifying methods that assist in retention, and measuring all of this growth through cyber workforce data.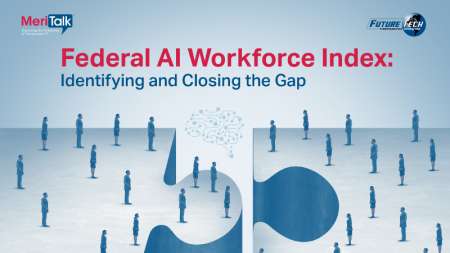 Additionally, the national strategy is looking to find ways to better enable post-secondary institutions to prepare talent for the cyber workforce, conduct effective outreach at the K-12 level, and foster the core skills for digital awareness and online safety for all Americans.
At the forefront of all these efforts, the ONCD wants to identify and address the community-wide challenges that may inhibit underrepresented populations from being included in the development of cyber workforce as well as education, training, or awareness efforts.
"To help close this gap and maximize cyber-related employment opportunities, we need to ensure that cybersecurity training, education, and career pathways are available to everyone in our society with the passion and potential to do the work," Gloster said.
The agency will engage with stakeholders in a three-step approach: starting with the RFI – which is accepting responses until Nov. 3, 2022 – and ending with an interactive dialogue between the government and selected respondents.
Gloster concluded, "Building the future we seek, characterized by a robust and diverse cyber workforce coupled with a digital ecosystem that empowers every American, requires a whole-of-Nation approach."
Read More About