CDM Central: Navigating the Cyber Roadmap
Top cyber experts struggle to pinpoint the coordinates for successful risk management. DHS' CDM program is helping agencies locate which direction cybercriminals and attackers are headed. This includes increased focus on securing beyond the perimeter, safeguarding mobile devices, and protecting sensitive data in the cloud.
CDM offers a navigation system for government's security future, but which route is the fastest, the most direct, and the most secure, and which ones put Feds in the slow lane?
Join MeriTalk for a half-day conference to discuss how CDM is accelerating Federal IT's journey towards improved mitigation of today's cyber threats and leading agencies along the highway of success. Explore the evolving possibilities of CDM, including:
What agencies can expect in the Federal CDM Dashboard revamp
How AWARE continues to provide visibility into agencies' cyber risk
What new shared services are coming
How the private sector is aiding and supporting the CDM program
What impact .govCAR, EINSTEIN, and TIC 3.0 will have on future CDM efforts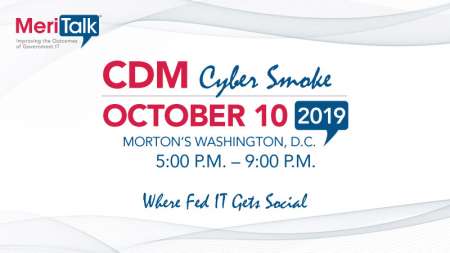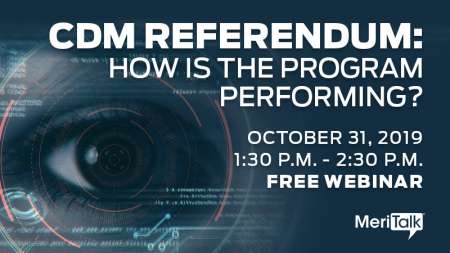 October 10, 2019
7:30 am – 1:30 pm
Knight Conference Center at the Newseum
CDM Central attendees are eligible to receive four continuing professional education (CPE) credits. No advance preparation is required. View
CPE details
.
Sponsors
Please contact tfincik@meritalk.com or 703-883-9000 ext. 130 if you are interested in becoming a sponsor for this event.
Knight Conference Center at the Newseum
555 Pennsylvania Ave NW,
Washington, DC 20001