Tigers and Tech: Zoohackathon Teams Combat Wildlife Trafficking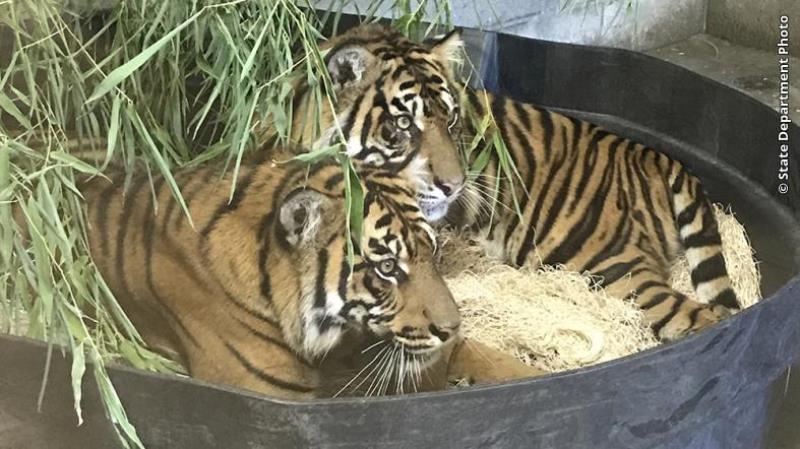 The Department of State's Bureau of Oceans and International Environmental and Scientific Affairs hosted its second Zoohackathon event to drive the creation of technological solutions to combat wildlife trafficking.
Coders, technologists, and university students came together Sept. 22-24 at the San Diego Safari Park  to brainstorm, design, and develop solutions to impede wildlife trafficking–the poaching and illegal transit, trade, and sale of wildlife. It ranks fourth in transnational crimes.
Participants worked in groups to generate innovative solutions and in the end three top winners were announced.
The first-place group, ICC Local Rangers, created an artificial intelligence text messaging bot that will collect data throughout Costa Rica on macaw bird populations. The data will be collected from users using easily understood conversational data.
"This event allowed us to experience something new, meet new people, and have the ability to try and solve a problem that most people may not be aware of," said second-place team Ara Vista. "It's all about setting aside your time and putting your efforts toward a cause that will have an impact."
Ara Vista created an application designed to deploy in low signal ranges. The app also provides incentives to locals to upload photos of wildlife. This allows scientists to track their habitats and migration patterns.
Third place went to Okapi, which created an application that uses camera trap images to accurately recognize and report wildlife species.
Zoohackathon went international Oct. 6-8 with events in London and New Delhi.